The Chicken or the Egg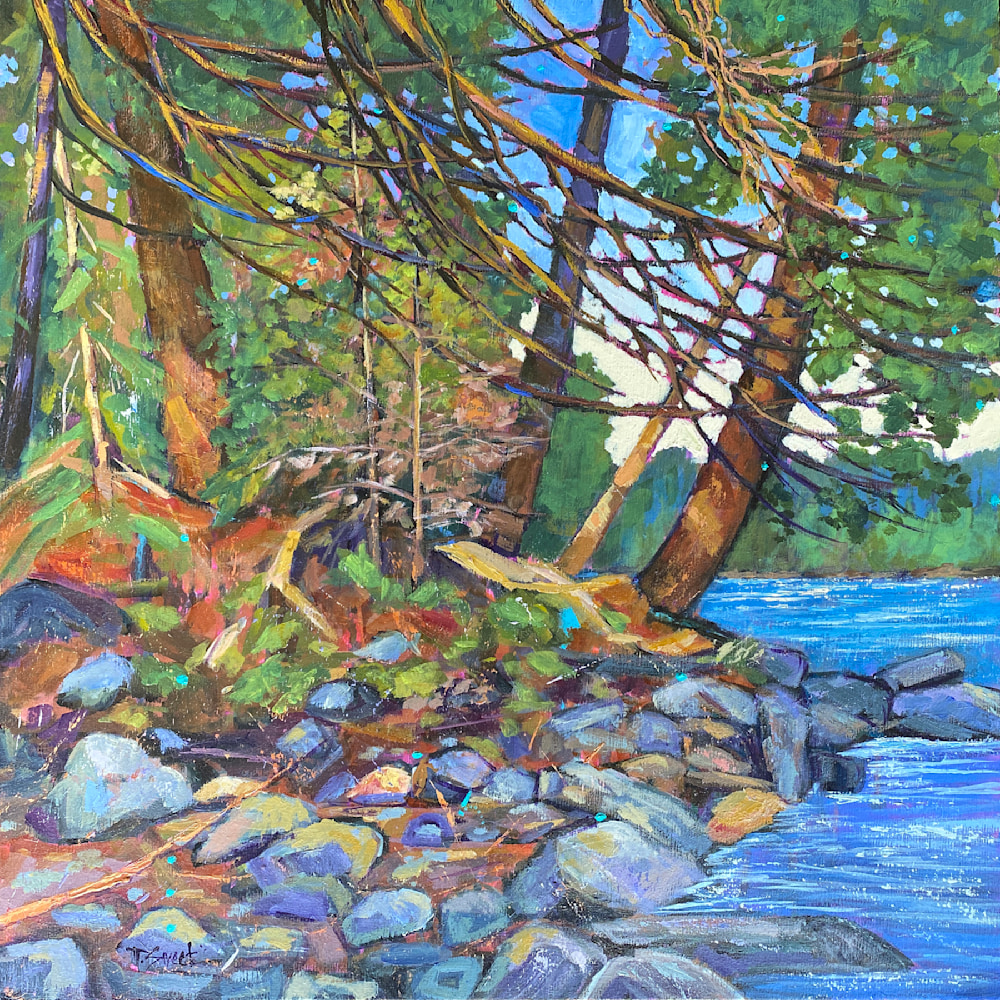 I am sometimes asked, what comes first, the painting or the title? For my own practice, I usually have to live with the painting first, paint it, explore the piece and have it speak to me (no, I am not crazy!) before I come up with a title.
Then comes the 2nd difficult part, what title to use, and it could be hard at times. Just imagine finding the best name for your child…. It could take a long time to find the right one!
Most of the time, I chose the title after I sign the painting. I stare at it for a while and contemplate. It can be a challenge, so sometimes, I shuffle my affirmation deck and pick one card. The card usually speaks to me and somewhere written in it, could be a word or a grouping of words that relates to my painting. I will know it, once I read it and relate it back to my painting.
On some paintings, particularly a plein air painting… the titles usually come from the feeling I had while painting it on location. It could be the surroundings, the feeling I had that day, a funny experience, and a story behind the work.
The painting above is called "Rock On" and based on the experience and the rocks! We were camping that summer and our brand-new canoe was barely 1 day old! Yup it was delivered to us the night before we went camping! This was based on a portage route to the next lake which would take us to our interior camp. There was hardly a place to unload, so we had to make the hardest decision to find some low rocks where our canoe could stay on as we unload our backpacks. Needless to say, the brand-new canoe got its first scrape (to the anguish to my hubby!), but we had no choice but to unload our gear to the rocks and then Glenn can carry the canoe on to the next lake.
Sometimes, the title is given by an exhibition. Sometimes a juried exhibition has a theme, (examples; Playful, Unspoken Words, New Depths), so my painting will be geared towards a theme… so titles usually come after the painting is made yet the concept was thought out before anything else. Sometimes, my titles come first in this case, particularly if the painting was built to fit the theme.
So, in your case, which comes first? The title or the Painting? Let me know in the comments or send me an email here!